Creation of promotional campaigns for the food sector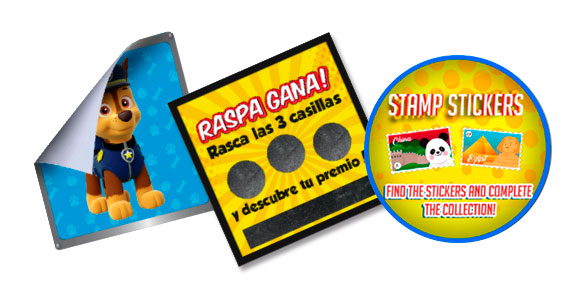 Printing in packaging of all kinds, both on the outside or inside of the film. With the possibility of placing one on the outside and another inside the film.
We canuse  the film by placing a label on the outside informing of the promotion + a prize inside.
Possibility of special campaigns with holography and also in augmented reality that allow new experiences. Albums of classic or virtual trading cards.
Adapted to your packing line
The promotion can be in envelopes or can be applied directly to your reel, ready to use in your packaging line.
Valid for promotions of any size
Effective on all packaging lines.
It does not delay the productive processes.
Control and traceability throughout the process.